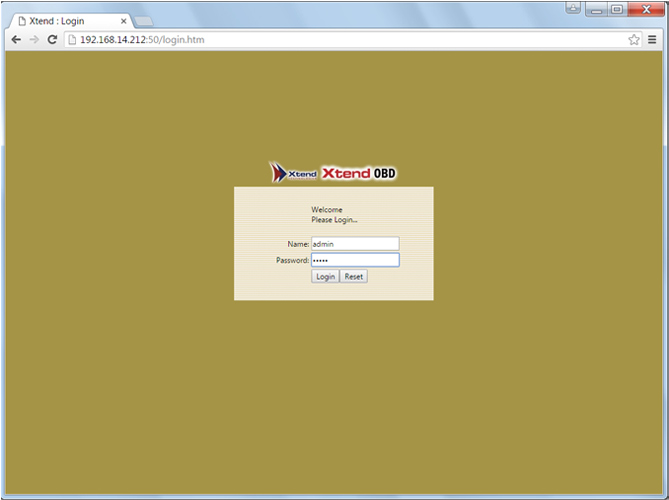 Login Page
Access the Login Page and enter the Username, Password for authentication. View the complete list of completed campaigns and configure new campaigns from the browser interface. Now you can carry out the respective activities in the web interface.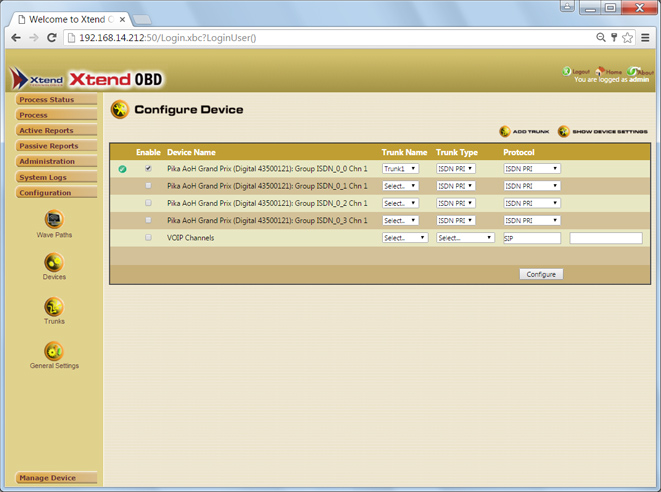 Configure Device
This menu allows the user to carry out the settings for trunks and devices. An administrator can carry out the complete configuration from this screen.
Add Process
An administrator can add and maintain processes from the browser interface. The options in the browser interface allow the administrator to specify how each process should function by giving it very specific characteristics.
Process Logs
Process Logs has the provision to display in-depth information of each and every call. Details like Caller/Called ID, Date, Time, Status and much more information are displayed on the screen. Administrator can refer the logs and generate reports for further references.
Dialed Logs
The Dialed Logs provides details like phone number, called on date, status, call type, call duration, accepted keys and channels. Also, there is an option to play the logged calls.
User Accounts
Multiple users can access the browser interface at different authorisation levels. Administrator can set the access level rights for each user. User Accounts helps to improve the security and protection of the browser interface from any unauthorised access on your computer.